Welcome to the profusion of wildflowers, grasses, ferns and trees that can be found growing on peaks and in valleys, on mesas and in canyons from the Bandelier Wilderness in New Mexico to the Wet Mountains and Maroon Bells-Snowmass Wilderness in Colorado. The primary purpose of this guide is to enable you to quickly and easily identify a plant, but also to give you an appreciation of the amazing diversity and beauty of the flora that flourishes here, the land that nurtures them and their need for protection. To identify the plant just click on the color and shape below to start your search, check the family list or search using words.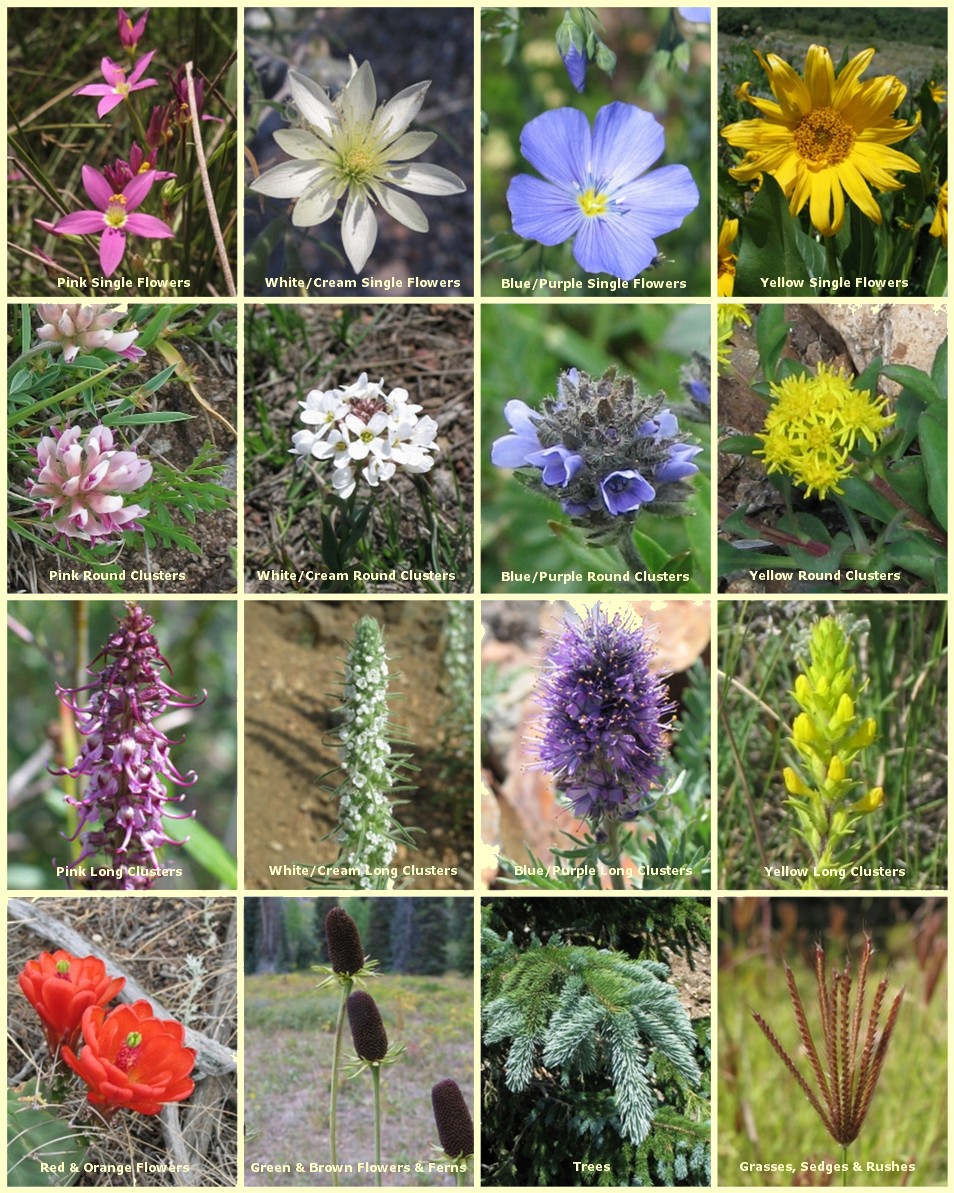 The names unknown
But to every weed its flower,
And loveliness.

Haiku by Sampu
~~~~~~
The best way to use this site is in landscape mode (turn your phone or tablet sideways). Thanks!

If you have any corrections, comments or questions, please email me.